There is a environmental didactic sign out on a cliff in the backroads of Bolinas, CA that says "Exploring Tidepools" on it, and speaks about the ecosystem and inhabitants of tide pool.
I returned to it in February of 2019, and the sign had altered drastically, with more paint chipped away and water soaked inside the plastic cover. Something specific to Point Reyes is its vulnerability to erosion; it sits on a separate plate than the rest of the bay area, acting as a geologic island. As a result, the Earth's processes are more present there, happening on a more digestible time scale.
I'd first seen this sign in January of 2017. It was stormy; most of Point Reyes was flooded and inaccessible, but since Bolinas is at the bottom of the National Seashore, it was easier to get to. The path to it is overgrown with Himalayan blackberries and Eucalyptus trees, and it overlooks the rest of Point Reyes on
clearer days. The sign is dilapidated, succumbing to the elements along the coast. I'd spent quite a while looking at it and all of its details.
I decided after that visit that I wanted to recreate the sign, focusing on magnifying the details. With the assistance of my friend
Ruby Schneider
, I made a 14ft by 9ft cyanotype collage of a high resolution image I'd made of the sign. It was 256 cyanotypes in total, all using recycled paper from a local donation-based art supply store.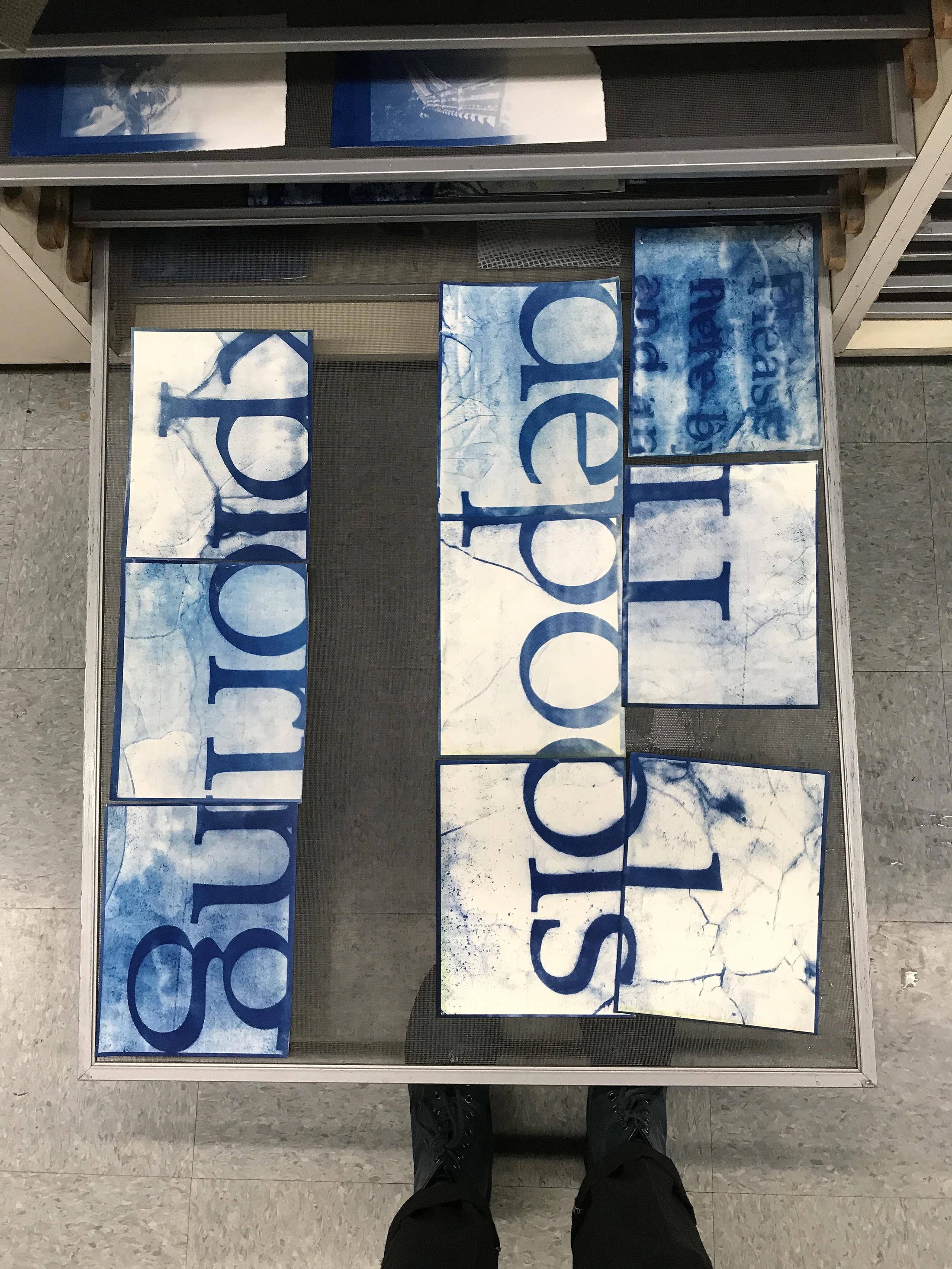 Different sections of the image were glued to recycled cardboard and the entire piece was installed in a hallway behind SFSU's sculpture department. The hallway is around 30ft long, 20ft high, and 6ft wide. This made it nearly impossible to view the entire collage, forcing viewers to step forward and look at the details. It was an exploration in image making, specifically in what a large image can do that a smaller one can't.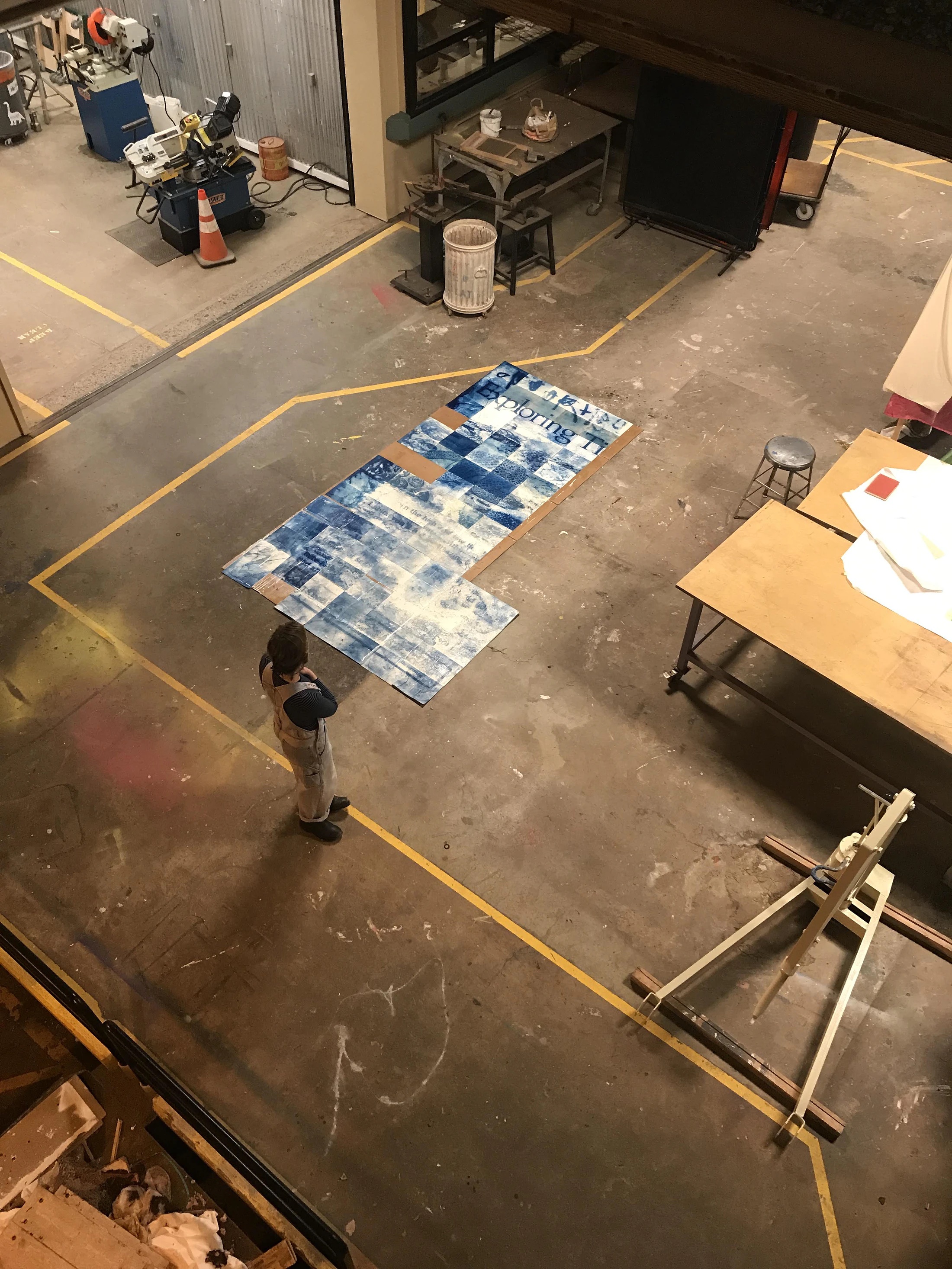 ---
Exploring Tidepools, 2019
256 Cyanotypes,cardboard
15ft x 9ft
---